Letters Alive is a supplemental reading program that incorporates technology (augmented reality) and the alphabet. Letters Alive has helped reinforce the alphabet, introduce new vocabulary, and build words.
Here's a quick demo of what it can do: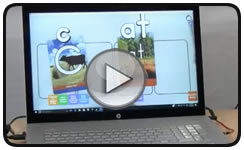 Check out our Facebook page to watch videos of how we are using Letters Alive in our classrooms!
Here's a link to our videos:
https://www.facebook.com/allyallneed3/videos/1744939555535525/
Alive Studios is currently offering a special!
Spend $50 or more and you'll receive a FREE Amos Alligator Storybook!
Just type in the code
allyallneed
Be on the lookout for upcoming videos! We have exciting news to share very soon!!!